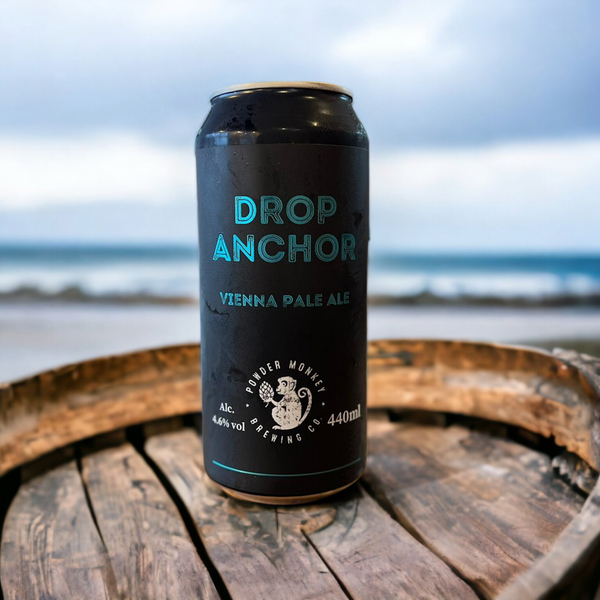 Drop Anchor Vienna Pale Ale - 440ml
Alc. 4.6% vol

Tasting Notes:
This is a pale ale with a base of Vienna malt, this high-kilned malt gives the beer a fuller body with a bready and toasted character. A dry-hop combination of Citra and El Dorado bring an onslaught of tropical fruit to make for an insanely juicy and crushable beer.
Ingredients: Water, Malted Barley (Gluten), Wheat (Gluten), Hops, Yeast.
See: Pale, Hazy
Smell: Tropical Candied Fruits
Taste: Sweet Fruit, Baked Goods, Juicy
Use these testimonials to share what customers are saying about your products and your brand.
Customer name