What our customers are saying
Hop and Hooker was the first Powder Monkey beer I have tried, a true craft beer living up to the bottle tasting notes, very excited for the next range to come along.
George
Lovely location in the historic Priddy's Hard with fantastic waterside views towards Horsea Island and Portsmouth Dockyard. You have good views of any of the large warships when docked if you're sitting outside.
R
Beautifully restored original building with a long history behind it. Great staff, great beer and reasonable prices.
Andrew
Staff are great, beer even better would highly recommend anyone to come here for a unique experience! Powder monkey all the way
David
As a group of five ex servicemen we visited the brewery as part of the Gosport Heritage tour. It was very interesting to see how much had changed in the brewing industry whilst the basics of brewing have not changed for millennia.
Alan

We brew a diverse range of beers including impactful hop-forward pale ales and IPAs, dark porters and stouts which carry depth of flavour, and crisp refreshing lagers. Our head brewer Mark takes joy in discovering the history of a style of beer and bringing it to life with creative twists.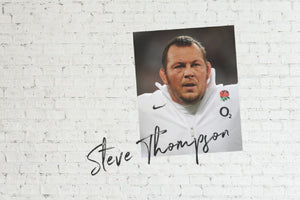 Hop & Hooker by Steve Thompson
Steve Thompson MBE, is a former rugby player who played at hooker for Northampton Saints and England. He was once England's most capped hooker and a member of the World Cup winning team. He also played for the British and Irish Lions. Steve still loves his Rugby and his beer, and as a Director of Powder Monkey Brewing Co Ltd has put his name to this range of beers.
Shop All Hop & Hooker
The Powder Monkey Brewing Co
Priddy's Hard, Heritage Way, Gosport.
PO12 4FL
02392 522126
hello@powdermonkeybrewing.com
We are only open for events and tours.
Phone enquiries and order collections Monday - Friday, 9am to 5pm

The Powder Monkey Taphouse
Priddy's Hard, Heritage Way, Gosport.
PO12 4FL
02392 523970
hello@thepowdermonkey.co.uk
Monday - Friday, 12:00 to 22:00
Saturday, 12:00 to 23:00
Sunday, 12:00 to 21:00