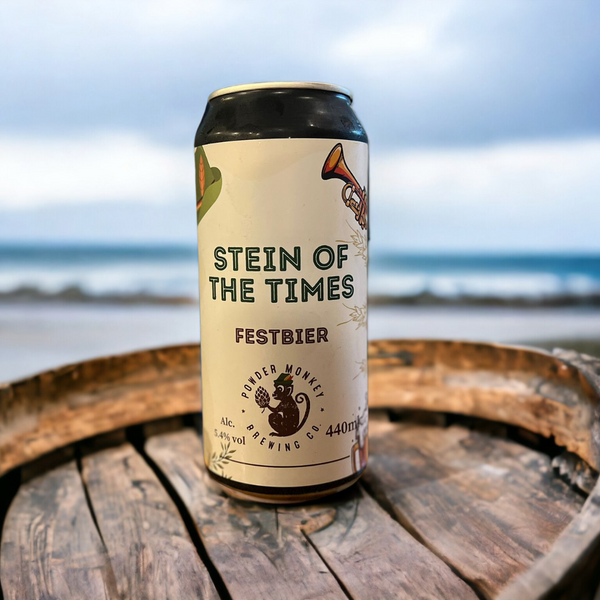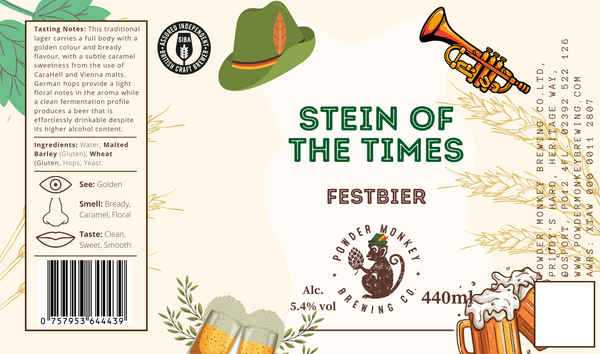 Stein Of The Times - 440ml
Alc. 5.4% vol

Tasting Notes:
This traditional lager carries a full body with a golden colour and bready flavour, with a subtle caramel sweetness from the use of CaraHell and Vienna malts. German hops provide a light floral notes in the aroma while a clean fermentation profile produces a beer that is effortlessly drinkable despite its higher alcohol content.
Ingredients: Water, Malted Barley (Gluten), Wheat (Gluten), Hops, Yeast.
See: Golden 
Smell: Bready, Caramel, Floral 
Taste: Clean, Sweet, Smooth 
Use these testimonials to share what customers are saying about your products and your brand.
Customer name