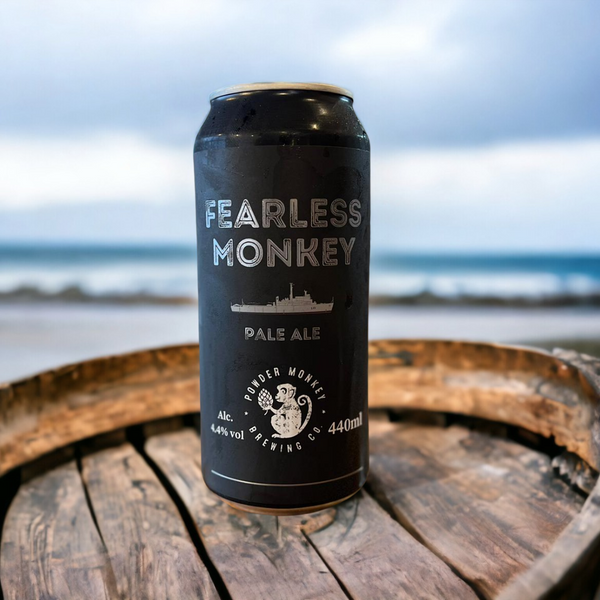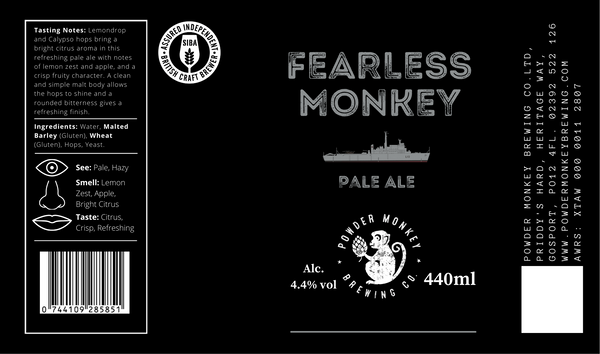 Fearless Monkey Pale Ale - 440ml
Alc. 4.4% vol
Tasting Notes:
Lemondrop and Calypso hops bring a bright citrus aroma in this bright citrus aroma in this refreshing pale ale with notes of lemon zest and apple, and a clean crisp character. A clean and simple malt body allows the hops to shine and a rounded bitterness gives a refreshing finish. 
Ingredients: 
Water, Malted Barley (Gluten), Malted Wheat (Gluten), Hops, Yeast. 
See: Pale, Hazy
Smell: Lemon Zest, Apple, Bright Citrus
Taste: Citrus, Crisp, Refreshing
Use these testimonials to share what customers are saying about your products and your brand.
Customer name