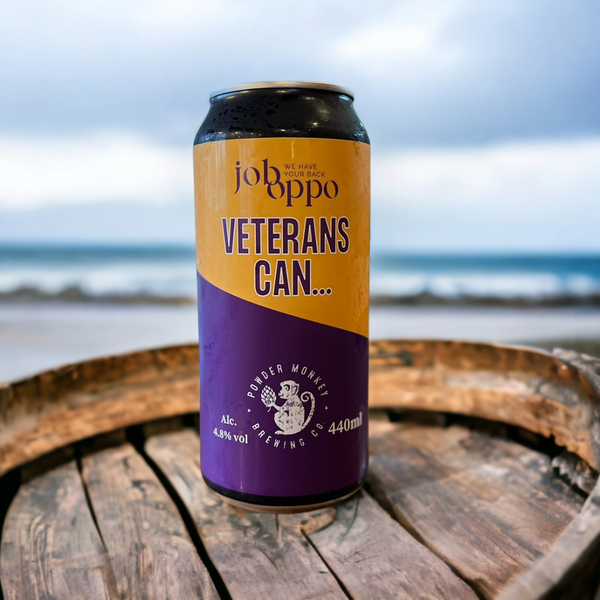 JobOppO - Veterans Can - 440ml
Alc 4.8% vol
Tasting Notes: 
This red ale has a malty-sweet body carrying flavours of toffee and caramel. A bright citrus hop profile brings a crisp, fruity aroma that perfectly cuts the malt sweetness alongside a clean bitterness to give a beer that is both sweet and refreshing

Ingredients: 
Water, Malted Barley (Gluten), Malted Wheat (Gluten), Hops, Yeast. 
See: Red
Smell: Caramel, Bright Citrus
Taste: Sweet, Toffee, Malty 
Use these testimonials to share what customers are saying about your products and your brand.
Customer name