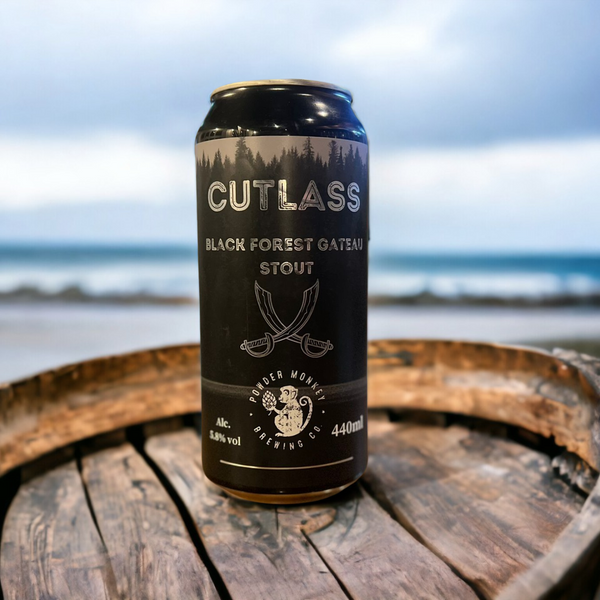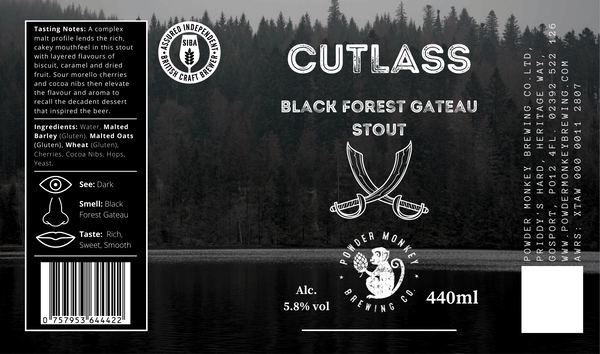 Cutlass Black Forest Gateau Stout - 440ml
 Alc. 5.8% vol
Tasting Notes:
A complex malt profile lends the rich, cakey mouthfeel in this stout with layered flavours of biscuit, caramel and dried fruit. Sour morello cherries and cocoa nibs then elevate the flavour and aroma to recall the decadent dessert that inspired the beer.
Ingredients: 
Water, Malted Barley (Gluten), Malted Oats (Gluten), Wheat (Gluten), Hops, Yeast
See: Dark 
Smell: Black Forest Gateau 
Taste: Rich, Sweet, Smooth 
Use these testimonials to share what customers are saying about your products and your brand.
Customer name