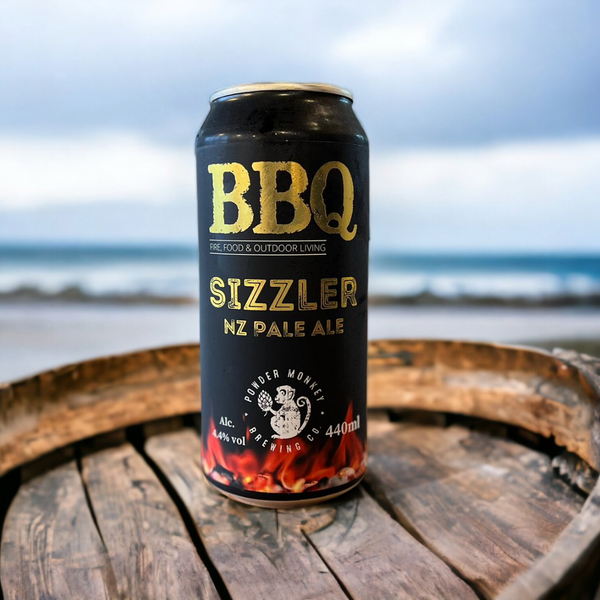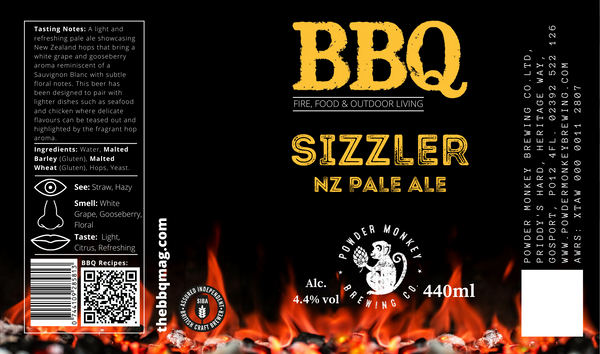 BBQ Sizzler NZ Pale Ale - 440ml
Alc 4.4% vol
Tasting Notes: 
A light and refreshing pale ale showcasing New Zealand hops that bring a white grape and gooseberry aroma, reminiscent of a Sauvignon Blanc with subtle floral notes. This beer has been designed to pair with lighter dishes such as seafood and chicken where delicate flavours can be teased out and highlighted by the fragrant hop aroma. 
Ingredients: 
Water, Malted Barley (Gluten), Malted Wheat (Gluten), Hops, Yeast. 
See: Straw, Hazy
Smell: White Grape, Gooseberry, Floral
Taste: Light, Citrus, Refreshing
Use these testimonials to share what customers are saying about your products and your brand.
Customer name